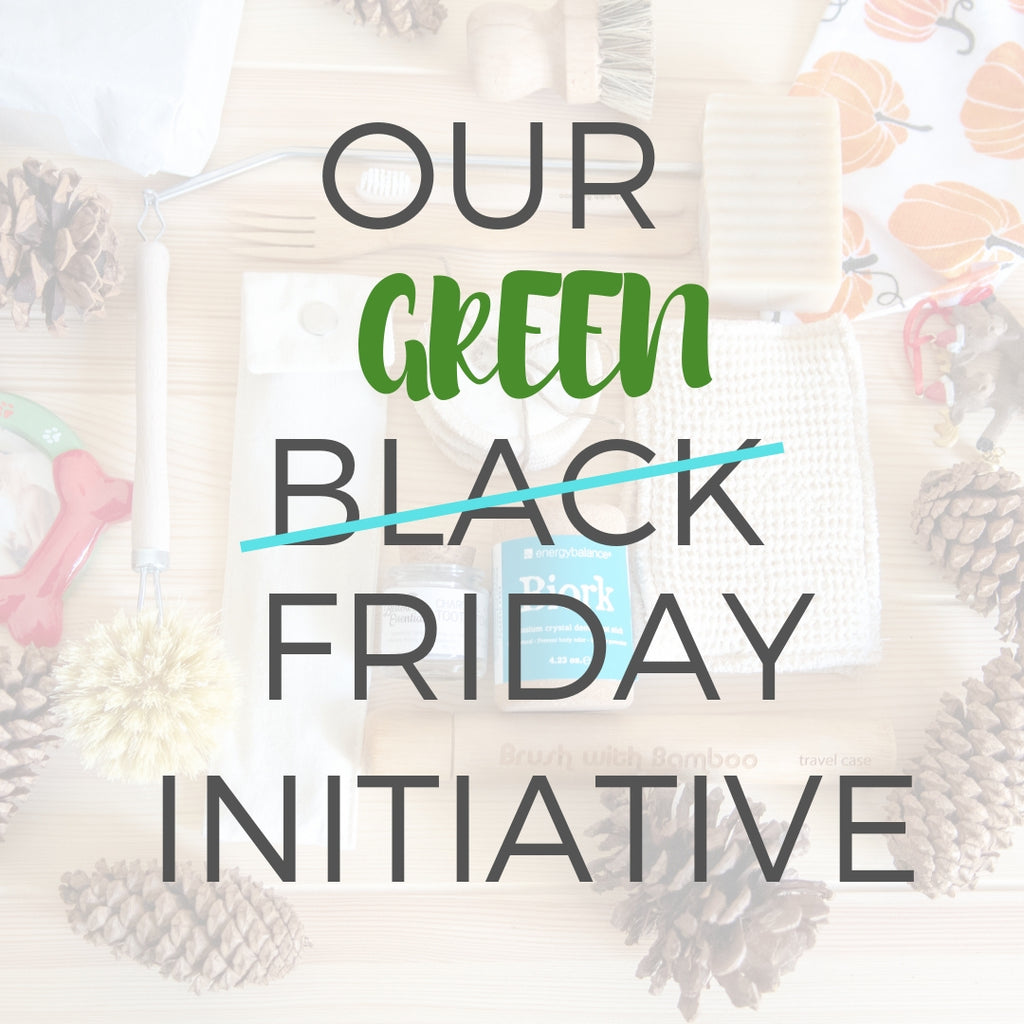 Black Friday/Cyber Monday highlights the extents of our consumerist culture - the obsession with scoring deep 50%, 75%, 80% discounts sometimes overshadows the true essence of this Thanksgiving holiday. All through the weekend and extending till Christmas, we're inundated with ads on TV, social media, magazines offering "exclusive", "hot" deals that will "end soon" if you don't act on them RIGHT NOW. It's the time when we see images of people trampling over each other to get the latest flat-screen TV. 
I've been guilty of this too in the past - all the marketing made me splurge on clothing, bags, shoes, gadgets I didn't really NEED. It was the fear of missing out on an 'awesome deal'. Most of those weren't ethically made, not great quality, wrapped in loads of plastic and gradually relegated to the back of my closet.
 We want people to realize that just because something is "cheap", there's usually a higher cost behind it that is paid by either the environment, the workers making it or usually both. The aggressive marketing and discounts are specifically intended to push people to buy more stuff that is poorly made, doesn't last or function properly and quickly ends up as landfill.
We want all of you to only buy what you really NEED and urge you to give back and feel good about your purchases if you do choose to buy something. A lot of our products are handmade by small business owners. These small businesses share our values for creating a better future for our planet. The extra effort they put in, to make something sustainable and reusable v/s something cheap and disposable, needs to be recognized. All their hard work doesn't suddenly become cheaper this one holiday.
We won't be offering any big discounts or sales this weekend or Cyber Monday. Instead if you choose to shop with Zerovana, we will donate 50% of the profits generated from Nov 21 - Dec 3 to charity. We truly believe in the ethos of Buy less, Choose well and Make it Last.
As a small business , it's our little way of saying THANKS to all the people working hard towards raising awareness and fighting the good fight against environmental issues like climate change and plastic pollution 💚
We will be working with Ocean Generation as our charity partner. They are doing amazing work in empowering the people most affected by climate change, to combat its effects and the highlighting the menace of plastic pollution through media campaigns and awareness. .
So with each purchase from our store you know:
You're helping minimize the use of plastic and disposables.
If you're buying something as a gift, you're spreading the message of living with low environmental impact and helping to grow our sustainable tribe.
You're contributing to help a charity fight the good fight against plastic pollution and global climate change
You're also helping plant trees in the US National forests as a part of our regular Give Back Initiative.
You're supporting a small family-owned and operated business like ours, v/s a big corporate conglomerate.
You're also supporting our small business vendors to continue making and producing ethical and sustainable products.
What do you think ? Will you spread the word and support us to make this a holiday about Giving Back and not taking ?
Namrata Baliga